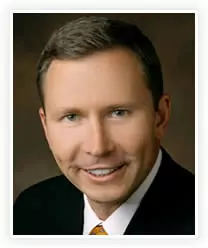 Invisalign dentist Dr. Allan Thomas is a Utah native and has more than 20 years of experience with dental procedures, including cosmetic dentistry, dental implants, sedation dentistry and Invisalign. He now practices in Salt Lake City, Utah.
Dr. Thomas is a graduate of Oregon Health Sciences University and holds a degree in Doctor of Medical Dentistry (DMD). He also completed an extensive two-year general practice residency with an emphasis in full-mouth reconstructive dentistry at the University of Connecticut.
To become an Invisalign dentist, Dr. Thomas has had extensive training and received certification by the American Dental Association to perform Invisalign treatments.
In His Own Words: Trust
"As our patient, you can trust that we keep up with the very latest in dental technology innovations—all designed to increase your comfort and treatment quality. You can trust that we spend hundreds of hours each year in continuing education to stay on the cutting edge of aesthetic dentistry. You can trust that we always work with you in determining treatment goals and plan recommendations. You can trust that we provide an atmosphere centered on personalized service and patient satisfaction. We treat people, not teeth." – Dr. Allan S. Thomas
Certifications: Continuing Dental Education
Various Course Completions, Pacific Aesthetic Continuum (PAC LIVE) (one of the nation's premiere, hands-on, live patient continuing education programs)
Oral Conscious Sedation Course Completion, Utah General Dentistry
Various Course Completions, Pacific Laser Institute
Memberships
Member, American Dental Association
Member, Academy of General Dentistry
Member, American Academy of Cosmetic Dentistry
Member, Crown Council (a prestigious alliance of leading-edge dentists who are strongly committed to promoting oral health, fighting oral cancer, and serving their communities through charitable work)
Dr. Thomas is active in, and regularly contributes to, "Smiles for Life," the MDA, and our Utah Food Bank.
Dr. Thomas and his friendly office staff would be happy to answer any questions you might have about Invisalign.
Contact Salt Lake City, Utah Invisalign dentist Dr. Allan Thomas via our online form or call 801-322-4900.